Sell toner and get
Free Shipping
Cash4toners has your back
Selling toner is easy!
Just fill out our simple form and recieve a quote within the hour
Sell Toner
We respond within an hour
Fantastic customer service!
This is my first time using cash4toners and the experience couldn't have been better. Fast reply with a great quote. They responded back to my questions in a amazingly short time. One of the best experiences I've had using an online company. Thank you!
They Pay Top Dollar
I always submit to multiple buyers and Cash4Toners offers top dollar every time, and they pay the shipping! Can't beat it!!
Very professional buyer. Fast payment
Sent a quote with many items, and I recived a response within 45 minutes. I received a shipping label promptly and got the money in PayPal. Over all a very good experience. I will do business again.
Read Thousands more Reviews
Why sell your unused toner?
Sell your toner cartridges for cash at Cash4Toners today! We pay top dollar! Cash 4 Toners is where to sell unused ink cartridges, surplus toner, and other imaging supplies. Sell toner cartridges for fast cash! Trade ink cartridges for a stack of fat greenbacks! You won't find a more reputable toner buyer anywhere. Selling printer cartridges to Cash4Toners is easy. You can get paid in one hour!
Sell Toner
Get Your Money Back
Let's make some money! At Cash 4 Toners you can sell unused toner cartridges and sell ink cartridges for cash! We give you cash for toners. It's in our name, for the love of Pete! We pay cash for ink cartridges and cash for toner cartridges!
Help the Environment
Don't toss those unused, surplus cartridges in the trash! They'll end up in a landfill and pollute the environment. You know what to do with unused printer cartridges! Sell printer cartridges to Cash4Toners and help Mother Earth breathe easier!
Free Up Office Clutter
We buy toners by the boatload, and we want those dusty boxes in your office storage cabinet! Clear out your supply closet — we buy back ink cartridges and toner cartridges, as well as other printing supplies.
No Hidden Fees
There's nothing up our sleeves except a wad of cash we want to hand over for unwanted printing supplies. We are the world's premier toner buyer — Cash4Toners makes selling toners and selling inkjet cartridges fast and easy. No hidden fees here — we even pay for FREE SHIPPING!
Sell Toner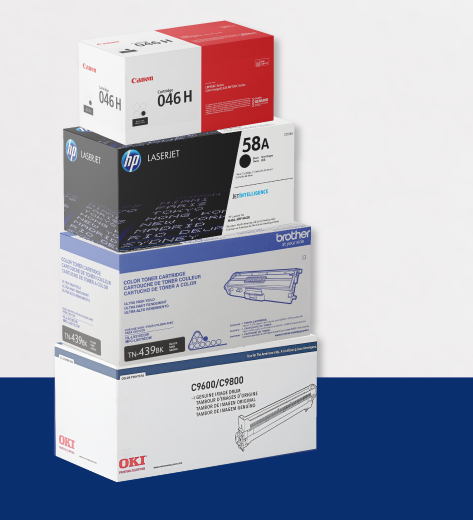 What We Buy for Cash
We buy toner cartridges, ink cartridges, and a whole lot more! Sell toner to Cash 4 Toners and you're guaranteed a smooth, easy transaction. We are the most trusted cartridge buyer on the Internet — sell ink cartridges for cash and sell unused toners with confidence! Cash 4 Toners offers one of the most extensive lists of brands for buy back, and shipping is always FREE! Cash4Toners is interested in purchasing:
> Ink cartridges
> Toner cartridges
> Drums
> Fuser kits
> Maintenance kits
Sell Toner
FAQ
How much will we pay?
We pay top dollar for your items! Keep in mind; the price does vary based on the product itself, the product's condition, and other factors. Please try to be as precise as possible when filling out the form; we want to offer you our best quote.d
How do we pay?
PayPal is our preferred method of payment; it has proven to be secure and reliable. With this method, we are willing to pay you in advance even before the items have been shipped. Creating an account with PayPal is quick and easy.
Another option of payment is to be paid by check. If you do not want to use PayPal, we are willing to use this method of payment, but we will not be able to pay you in advance. Once the items have been received into our system and looked over, your check will immediately be sent out.
How quickly do I get my payment?
If you choose to get paid via PayPal, your payment is sent out as soon as you accept our offer … even before you ship your printing supplies to us!
How fast is the Cash4Toners selling process?
We respond to anyone who fills out a Toner Selling Form within one business day (often within the hour) and we pay via PayPal as soon as an offer is accepted. You could have money in your account within 24-hours … just ship us those printing supplies ASAP! Your FREE SHIPPING label is on the way!
How much does shipping cost?
Nothing! Shipping is on us! Shipping your toners to us is FREE with no hassle! We want to make the shipping process easy for you. Once you have accepted our quote and have chosen a method of payment, we will email you a prepaid shipping label from FedEx.
What if the box my printing supplies came in is damaged … will you still buy them?
If the packing box has some damages, we will pay according to its condition. Please make sure when filling out the form, to select the star that most accurately fits your item's condition.
Got More Questions?
Email:
SellToner@Cash4Toners.com