Who We Are
Cash4Toners is a buyback company for unused, unwanted imaging supplies. We are based in Northvale, NJ, only 15 minutes from Manhattan. We buy toners, drums, maintenance and fuser kits, as well as other printing supplies. Our customers include small businesses, corporate businesses, schools and even government offices. Cash 4 Toners has over ten years of experience in the imaging supplies industry. We pride ourselves on high quality customer service and a long-lasting relationship with our customers.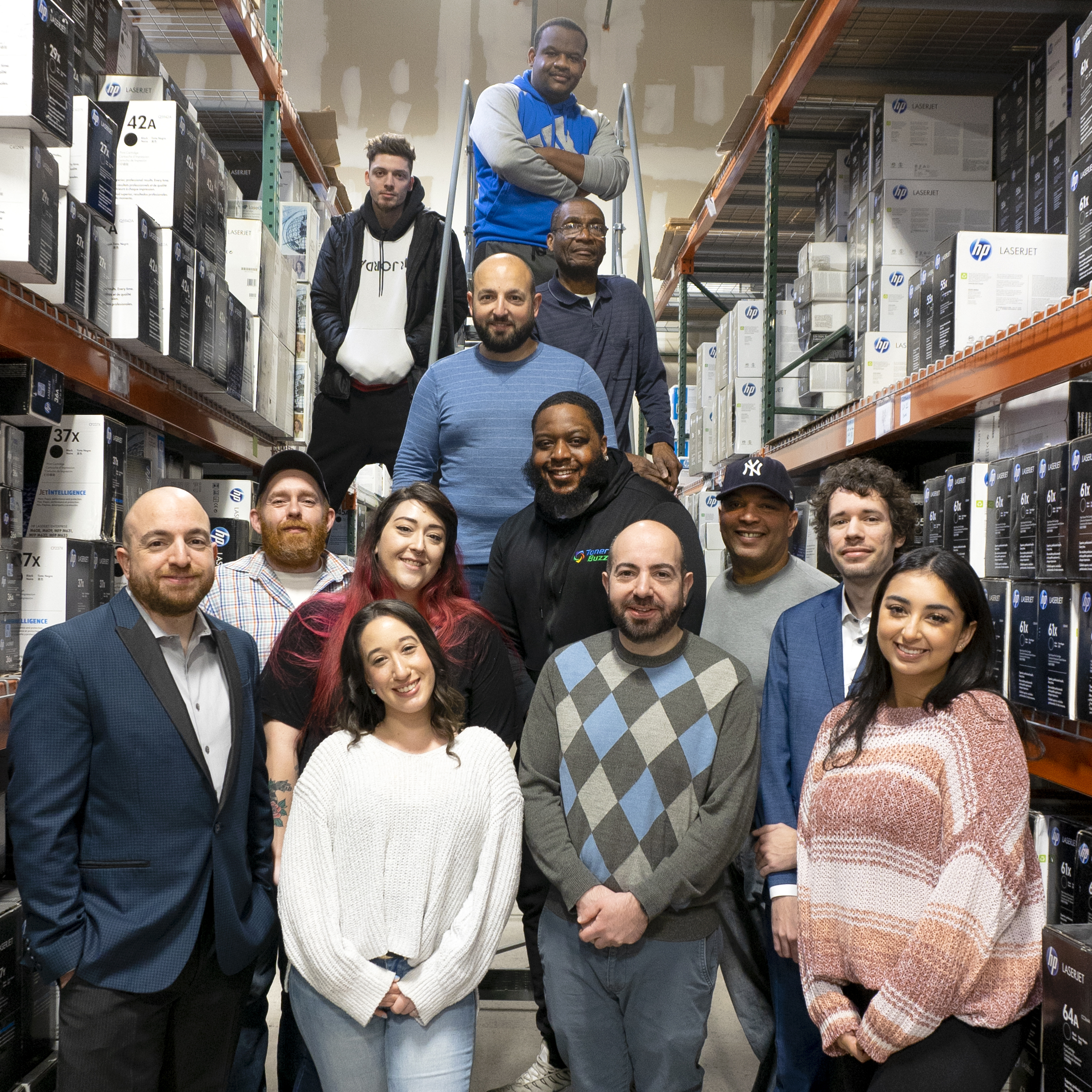 What We Do
We want to help you get rid of your old, overstocked imaging supplies while increasing your revenue. We specialize in purchasing surplus, overstock, clearance, closeout and liquidation inventory of genuine OEM printer supplies. We purchase ink and toner cartridges for copiers, printers, fax machines and multifunction business machines.
We know how valuable your time is, so we made it easy to sell your toners. Just fill out our
Selling Form
and check out our Selling Process page for more details. You will receive a response within one hour on a typical business day -- talk about efficiency! We guarantee to pay top dollar for your toner supplies! You will be surprised how easy it is to sell your supplies to us!
What Makes Us Different
One word — FREE SHIPPING. Okay, that's two words. But we not only buy your printing supplies for the most money, we also pay for shipping! Yes, we'll send you a FREE FedEx shipping label once you accept Cash4Toners' offer. We make the selling process fast and easy. We know time is money, and we don't like to waste either one. We know you don't either. That's why Cash 4 Toners makes it quick and simple to sell us your surplus imaging supplies. Clear out your office supply closet clutter and help protect Mother Earth from hazardous chemical pollution! It's a win-win for you-you!
Sell Toner
What We Promise
Fast price quote!
We guarantee you will receive a quote for your toner(s) fast. Provide the model and condition accurately during the buyback process. We just ask you to answer the questions honestly. All quotes are valid for 21 days.
Fast Payment — No Hassles, No Waiting!
We strive to pay you as quickly as possible. After we get the PayPal invoice we will pay you within an hour.
Ship your items for FREE today!
Once you receive our PayPal payment, we will immediately provide a FREE prepaid shipping label(s) to print. Just print the label and attach it to your box. Free postage is only available from the U.S. and requires a minimum trade-in value of $10.00.
Sell Toner
Fantastic customer service!
This is my first time using cash4toners and the experience couldn't have been better. Fast reply with a great quote. They responded back to my questions in a amazingly short time. One of the best experiences I've had using an online company. Thank you!
They Pay Top Dollar
I always submit to multiple buyers and Cash4Toners offers top dollar every time, and they pay the shipping! Can't beat it!!
Very professional buyer. Fast payment
Sent a quote with many items, and I recived a response within 45 minutes. I received a shipping label promptly and got the money in PayPal. Over all a very good experience. I will do business again.
Read Thousands more Reviews