Recycle Brother Toner For Cash

Brother Toner Recycling
Brother makes rock solid laser printers; if you have extra supplies, you can recycle Brother toner cartridges for cash.
It's true! Read on!
Get Paid For Brother Toner Recycling
If your Brother toner cartridges are unopened, you can sell them for cash.
Unlike ink, toner does not expire, so if the outer packaging is still in good condition, you should be able to sell those toner cartridges to a reputable online buyer.
Even if the packaging on your toner cartridges is damaged, you still might be able to recycle them for cash.
Do you have unused Brother toner cartridges you need to recycle? We'll pay you cash for your Brother toner cartridges!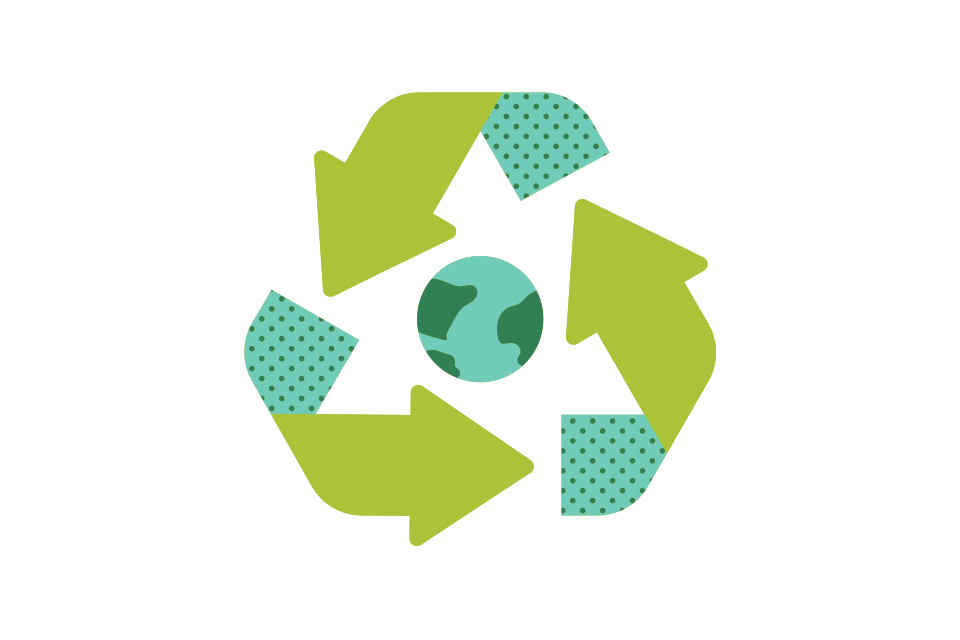 Recycle your Brother toners and help the environment.
Selling Brother Toner Cartridges
Genuine Brother toner cartridges are valuable! Sell them to a toner buyback company.
But, before you start the sales process, you will need to know the following.
What model toner do you have for sale?
What printer is it for?
How many boxes of Brother toner do you have for sale?
What condition are the boxes in?
Sell your unopened Brother toner cartridges here!
Why Recycle Printer Cartridges?
Recycling toner cartridges is vitally important for many reasons.
The plastic components used in manufacturing toner and ink cartridges take thousands of years to break down and could potentially release harmful chemicals into the soil.
However, printer cartridges that are properly recycled can often be reused to make more printer cartridges, conserving resources and reducing the number of cartridges that end up in landfills.
A certified cartridge recycler must recycle printer cartridges. Printer cartridges cannot be recycled along with regular household plastics. This usually means returning your cartridges to the manufacturer.
No worries, Brother owners — Brother offers free mail-in cartridge recycling.
Brother Toner Cartridge Recycling
If your surplus Brother toner cartridges are unopened, you can sell them. If your toner cartridges are used or empty, you'll need to recycle them.
Brother is one of the biggest printers and imaging equipment manufacturers and has a very active recycling program.
Where To Recycle Brother Toner Cartridges
Brother has several recycling options available if your ink and toner cartridges are empty or expired.
Brother Toner Cartridge Recycling By Mail
Recycling by mail seems to be Brother's preferred method of cartridge recycling.
Brother's recycling by mail program is free for Brother customers.
First, you'll need to sign-up for a free Brother account here.
This account will allow you to print out prepaid USPS shipping labels for mail-in cartridge recycling and track your packages.
Once you print out your prepaid shipping label, box up your cartridges and ship them off to Brother. You can recycle Brother toner cartridges, ink cartridges, printer drums, and P-Touch cartridges through the Brother mail-in cartridge recycling program.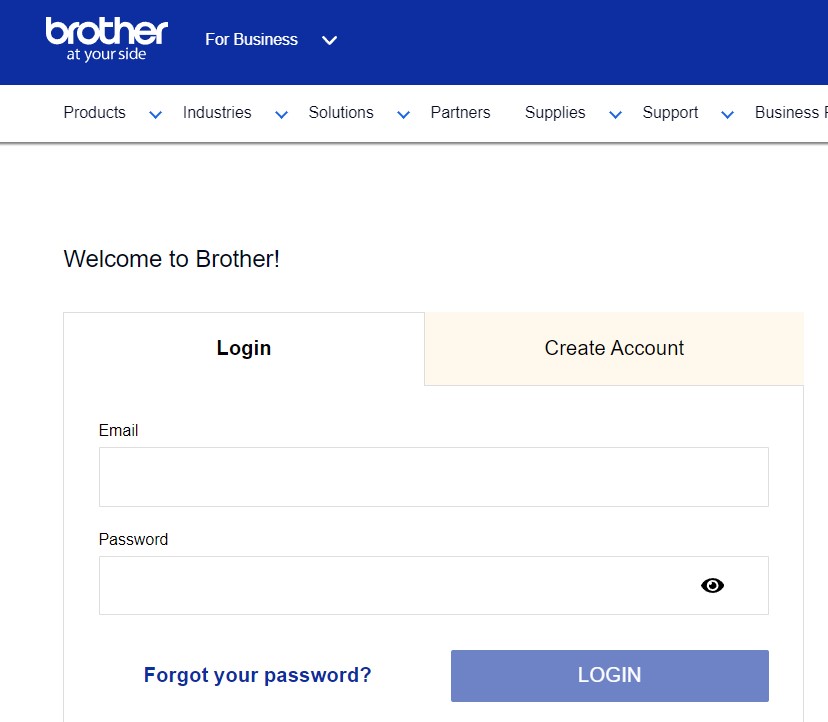 Log in on Brother's website or create a new account.
Drop Off Brother Toner Cartridges Locally
While not specifically stated on Brother's website, the following office supply stores offer drop-off kiosks for recycling printer cartridges. You can drop your Brother toner cartridges off for recycling at:
Best Buy
Staples
Office Depot
Office Max
Donate Your Used Brother Toner Cartridges
You can also recycle your Brother toner cartridges at most Goodwill locations. In addition to proper recycling, this has the added benefit of creating jobs for special needs employees in your region.
The following third-party recycling programs will also accept Brother toner cartridges for recycling.
Clover Environmental –provides innovative recycling programs.
Earth911.com – find your local recycling center.
Terracycle – offers free recycling programs for hard-to-recycle waste.
Evolve Recycling – pays organizations for their empty ink and toner cartridges.
Cartridges for Kids – cartridge recycling as a fundraising source for schools, churches, and other nonprofits.
For more information on Brother's recycling program, visit here.
How To Recycle Brother Ink Cartridges
While mail-in recycling is preferred by Brother, there are other ways to recycle Brother ink cartridges:
Brother Ink Cartridge Recycling By Mail
Brother provides a prepaid USPS shipping label so your can ship your used ink cartridges back to the company free of charge.
Click here to set up an account for Brother recycling by mail.
How To Recycle Brother Cartridges With Drop-Off Recycling
You can drop Brother ink cartridges off at the printing supplies recycling kiosk found at most major office supply stores, including Staples, Best Buy, and Office Depot.
How To Recycle Brother Cartridges During Hazardous Waste Collection Day
Check with your county clerk's office — chances are a Hazardous Waste Collection Day will be held nearby soon.
Not only can you recycle your Brother printer cartridges at these events, but you can also recycle old computers, paint, and motor oil.
How To Recycle Brother Cartridges Internationally
Brother is committed to reducing global CO2 emissions through closed-loop recycling of toner cartridges.
To this end, you can recycle Brother toner cartridges anywhere in the world. To learn more about Brother's international recycling program, click here.
Recycling Your Empty Ink and Toner Cartridges For Cash
Empty printer cartridges have little to no monetary value. They must be properly recycled, however.
landfills and get them back into the hands of the original equipment manufacturer.
Brother's Commitment To Recycling
Brother is at the forefront of cartridge recycling with a global reach and a good share of the imaging market.
The company has made a dedicated commitment to contributing to a sustainable society.
The Brother Group's Environmental Vision 2050 hopes to achieve total carbon neutrality by 2050. One goal on the near horizon is to reduce Borther's 2015 level of Co2 emissions by 65% by 2030.
Get Paid For Your Original Unused Brother Printer Cartridges
Cash4toners.com will pay you top dollar for your genuine Brother toner cartridges.
We offer free shipping every day. We buy all major toner brands, like Brother,HP ,Canon ,Dell and more.
Popular Brother Toner Cartridges We Buy:
TN-570 Toner
DR-520 Drum
TN-550 Toner
TN-420 Toner
TN-750 Toner
TN-650 Toner
TN-530 Toner
TN-620 Toner
TN-115 Toner All Colors
DR-360 Drum
DR-620 Drum
TN-331 All Colors
TN-630 Toner
TN-210 All Colors
TN-315 All Colors
TN-360 Toner
TN-850 Toner
TN-880 Toner
TN-110 All Colors
TN-580 Toner
TN-720 Toner
DR-420 Drum
TN-330 Toner
DR-720 Drum
DR-820 Drum
TN-670 Toner
TN-780 Toner
DR-110CL Drum Unit
DR510 Drum
TN-760 Toner
TN-820 Toner
Do you have one of the following Brother laser printers?
If so, we will recycle your Brother toner for cash!
DCP-8040
DCP-8045D
HL-5140
HL-5150D
HL-5150DLT
HL-5170DN
HL-5170DNLT
MFC-8120
MFC-8220
MFC-8440
MFC-8640D
MFC-8840D
MFC-8840DN
DCP-8060
DCP-8065DN
HL-5240
HL-5250DN
HL-5250DNT
HL-5280DW
MFC-8460N
MFC-8660DN
MFC-8670DN
MFC-8860DN
MFC-8870DW
DCP-7060D,
DCP-7065DN
IntelliFax-2840
IntelliFAX-2940
HL-2220
HL-2230
HL-2240
HL-2240D
HL-2270DW
HL-2275DW
HL-2280DW
MFC-7240
MFC-7360N
MFC-7365DN
MFC-7460DN
MFC-7860DW
DCP-8110DN
DCP-8150DN
DCP-8155DN
HL-5440D
HL-5450DN
HL-5470DW
HL-5470DWT
HL-6180DW
HL-6180DWT
MFC-8510DN
MFC-8710DW
MFC-8810DW
MFC-8910DW
MFC-8950DW
MFC-8950DWT
DCP-8080DN
DCP-8085DN
HL-5340D
HL-5350DN
HL-5370DW
HL-5370DWT
MFC-8480DN
MFC-8680DN
MFC-8690DW
MFC-8890DW
DCP-8080DN
DCP-8085DN
HL-5340D
HL-5350DN
HL-5370DW
HL-5370DWT
MFC-8480DN
MFC-8680DN
MFC-8690DW
MFC-8890DW
DCP-8020
DCP-8025D
HL-1650
HL-1670N
HL-1850
HL-1870N
HL-5040
HL-5050LT
HL-5070N
MFC-8420
MFC-8820D
MFC-8820DN
DCP-9040CN
DCP-9045CDN
DCP-9045CDN
DCP-9045CDN
HL-4040CN
HL-4040CDN
HL-4070CDW
MFC-9440CN
MFC-9450CDN
MFC-9840CDW
HL-L8250CDN
HL-L8350CDW
HL-L8350CDWT
MFC-L8600CDW
MFC-L8850CDW
DCP-L2520DW
DCP-L2540DW
HL-L2300D
HL-L2305W
HL-L2315DW
HL-L2320D
HL-L2340DW
HL-L2360DW
HL-L2380DW
MFC-L2680W
MFC-L2685DW
MFC-L2700DW
MFC-L2705DW
MFC-L2707DW
MFC-L2720DW
MFC-L2740DW
HL-3040CN
HL-3045CN
HL-3070CW
HL-3075CW
MFC-9010CN
MFC-9120CN
MFC-9125CN
MFC-9320CW
MFC-9325CW
HL-4150CDN
HL-4570CDW
HL-4570CDWT
MFC-9460CDN
MFC-9560CDW
MFC-9970CDW
DCP-7030
DCP-7040
HL-2140
HL-2170W
MFC-7340
MFC-7345N
MFC-7440N
MFC-7840W
DCP-L5500DN
DCP-L5600DN
DCP-L5650DN
HL-L5000D
HL-L5100DN
HL-L5200DW
HL-L5200DWT
HL-L6200DW
HL-L6200DWT
HL-L6250DW
HL-L6300DW
HL-L6400DW
HL-L6400DWT
MFC-L5700DW
MFC-L5705DW
MFC-L5800DW
MFC-L5850DW
MFC-L5900DW
MFC-L6700DW
MFC-L6750DW
MFC-L6800DW
MFC-L6900DW
HL-L6200DW
HL-L6200DWT
HL-L6250DW
HL-L6300DW
HL-L6400DW,
HL-L6400DWT
MFC-L6700DW
MFC-L6750DW
MFC-L6800DW
MFC-L6900DW
DCP-9040CN
DCP-9045CDN
HL-4040CN
HL-4040CDN
HL-4070CDW
MFC-9440CN
MFC-9450CDN
MFC-9840CDW
DCP-8060
DCP-8065DN
HL-5240
HL-5250DN
HL-5250DNT
HL-5280DW
MFC-8460N
MFC-8660DN
MFC-8670DN
MFC-8860DN
MFC-8870DW
DCP-8110DN
DCP-8150DN
DCP-8155DN
HL-5440D
HL-5450DN
HL-5470DW
HL-5470DWT
HL-6180DW
HL-6180DWT
MFC-8510DN
MFC-8710DW
MFC-8810DW
MFC-8910DW
MFC-8950DW
MFC-8950DWT
DCP-7040
HL-2140/2170W
MFC-7440N/7840W
HL-6050D
HL-6050DN
HL-6050DW
HL-6180DW
HL-6180DWT
MFC-8950DW
MFC-8950DWT
DCP-L2550DW
HL-L2350DW
HL-L2370DW
HL-L2370DW XL
HL-L2390DW
HL-L2395DW
MFC-L2710DW
MFC-L2750DW
MFC-L2750DW XL
MFC-L2690DW
MFC-L2730DW
MFC-L2717DW
DCP-L5500DN
DCP-L5600DN
DCP-L5650DN
HL-L5000D
HL-L5100DN
HL-L5200DW
HL-L5200DWT
HL-L6200DW
HL-L6200DWT
HL-L6250DW
HL-L6300DW
HL-L6400DW,
HL-L6400DWT
MFC-L5700DW
MFC-L5705DW
MFC-L5800DW
MFC-L5850DW
MFC-L5900DW
MFC-L6700DW
MFC-L6750DW
MFC-L6800DW
MFC-L6900DW