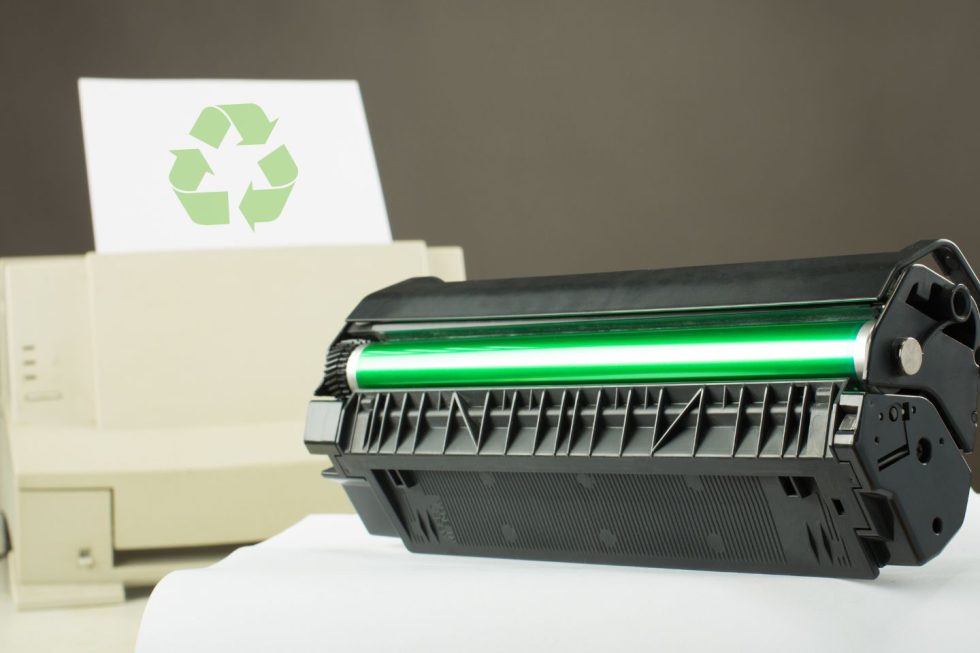 Whether your office uses a laser printer for business documents or you like to print out artwork, you may go through a lot of toner.
With its big frame and complex construction, it's a pity for an empty laser toner to end up in the trash.
You may already know you can cash in on your unused ink and toner at Cash4Toners, but did you know you can also earn some pocket money recycling your old, empty toner cartridges?
Going out of your way to recycle old or unused electronic parts is a great way to contribute to saving our planet.
The fact that you can get some cash for the effort is just a bonus – usually, it's anywhere between $1 and $5 per empty cartridge.
In this article, we discuss some ways to recycle toner cartridges for cash, whether they're in mint condition or empty.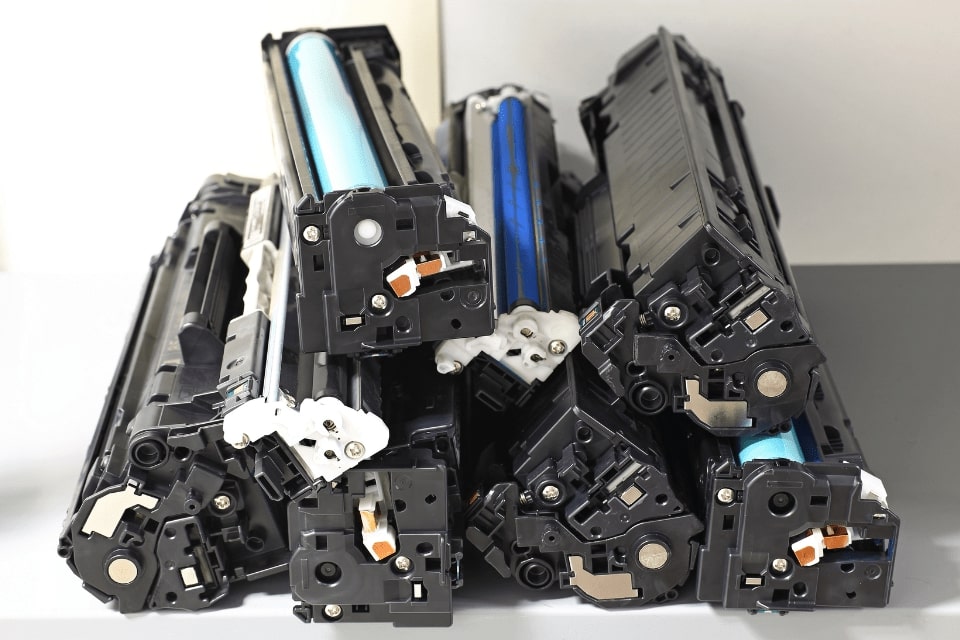 Why Recycle Your Old Toner Cartridges?
Electronics are notoriously hard to recycle – making electronic waste an enormous, growing problem.
In fact, humans worldwide create over 50 million tonnes of e-waste every year.
The issue with dumping electronic waste in landfills is not simple.
Electronics, including printer cartridges and components, contain harmful compounds that may leak into the water, soil, or atmosphere.
Along with various types of plastic, these can also contain dangerous chemicals like lead and mercury – not something you want in your environment.
Effectively, only about 17.4% of e-waste gets recycled. That means that every year the world dumps another 41 million tons of electronic trash into the landfills.
Printer ink and toner cartridges are no exception – it's best to recycle your empty cartridges and help keep our environment clean.
By going out of your way to recycle your used toner cartridges, you can help reduce the impact of e-waste on our planet.
The fact that you can earn some cash along the way makes it even better!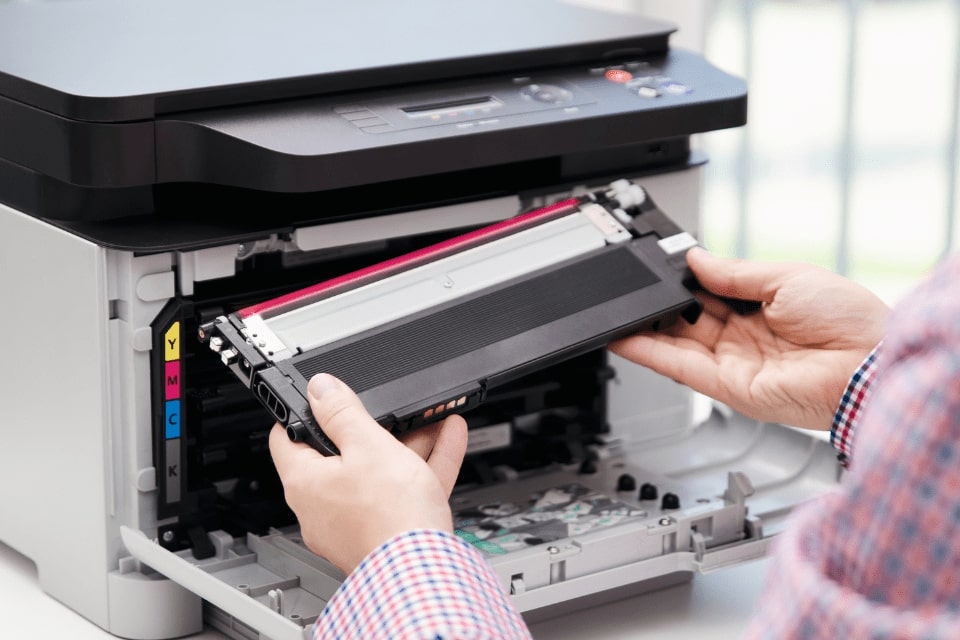 Best Ways To Recycle Toner Cartridges for Cash
Let's look at how to get paid for your unused toner cartridges.
Toner Buyback Companies
Many businesses will purchase unused toner for as long as it's undamaged.
There aren't many out there, but some businesses are on the market to buy empty toner cartridges too.
These businesses may resell, recycle, or reuse cartridges, so they pay for each undamaged cartridge you send.
Usually, the toner cartridge you send needs to fulfill some criteria.
Particular requirements differ between buyback companies, but this is what most are looking for:
Empty or Full – Check out what conditions of toner cartridge the company you're considering will purchase. For example, our business model here at Cash4Toners is to only purchase unopened toner cartridges. Other companies may purchase empty or otherwise used toners too.
OEM cartridges only – Standing for original equipment manufacturer, OEM cartridges are manufactured by major printer brands. This means your buyback business doesn't take off-brand, generic, or compatible cartridges – only original, name-brand cartridges are accepted.
Virgin cartridges – The company may only buy toner cartridges that haven't been tempered – so you may not get cash if you send remanufactured or previously refilled units.
No starter cartridges – A starter, introductory cartridge came with your printer when you bought it. These typically have a low yield and a smaller capacity than new toners, so many companies don't buy 'em.
List of models – Most businesses only deal with certain brands or types of printer cartridges. Check the companies' websites for lists of toner cartridges they pay for.
Buyback companies usually cover the shipping costs, and you must ensure the cartridges reach them undamaged. Don't worry – packaging your toner well isn't difficult.
Get in touch with the business via their website and let them know what you have to offer!
Check out our Eye-Opening Recycling Statistics [U.S. and Global]!
Big Box Stores for Empty Toner Cartridges
Next time you visit your local Staples, Target, Best Buy, Walmart, or Walgreens (and many others), bring your empty cartridges.
This is a convenient option if you don't have large volumes to sell.
If you don't have many empty cartridges to recycle and don't have the space to store them until you do, you can take the few you already have to a store.
This way, you also don't need to deal with shipping.
Printer and office supply shops, along with big box stores, typically don't pay cash for the cartridges you turn in.
However, they have reward programs offering credit to use at the store for each cartridge you turn in.
This way, you're not getting cash, but you can use the credits to pay for your next purchase at that store.
Taking part in the reward program will probably require setting up an account at the store.
Choose a retailer you can easily find in your area – it can save you some time.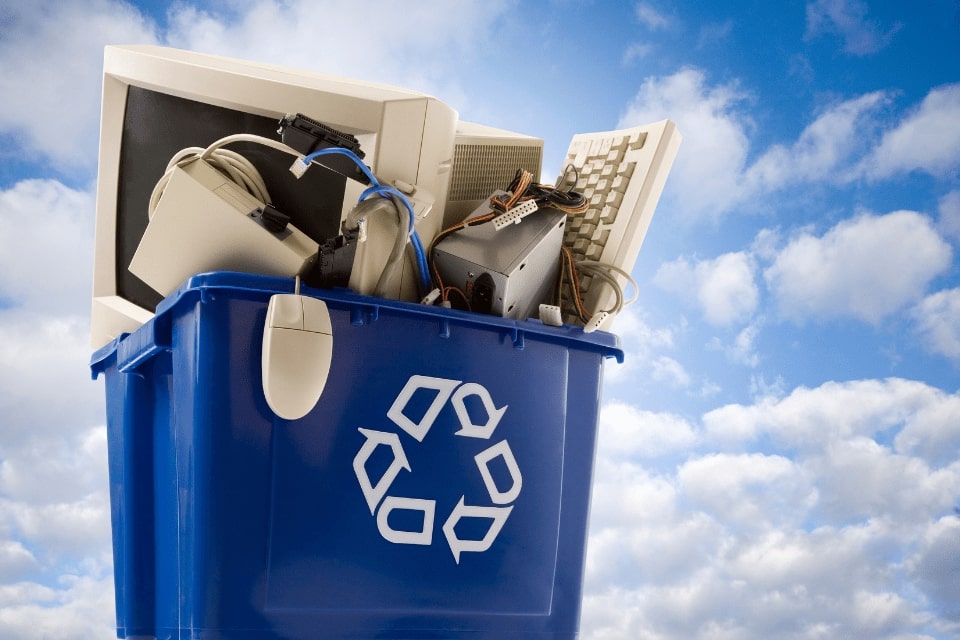 Marketplaces Like eBay and Craigslist
People and businesses across the globe reuse and recycle used toner cartridges.
On the other hand, some may be looking for a cheaper way to purchase toner for their laser printer in bulk. A lot of the trading happens online.
We're talking about online marketplaces and ad boards like eBay, Craigslist, and Facebook Marketplace.
These places let you offer your used toner or anything else, new or used, you might want to get rid of.
Take some photos of your cartridge (and the box if you have it) from a few angles.
In the description, make sure to mention the brand, model number, condition, and color (C, M, Y, or K).
Check out the items listed on the site to figure out the right price for your cartridge.
You can include shipping costs in the price, or list shipping separately. Minimize your charges by shipping cartridges in bulk (well protected in the box) or selling locally on Craigslist.
Publish your posting on the marketplace and give it a little time!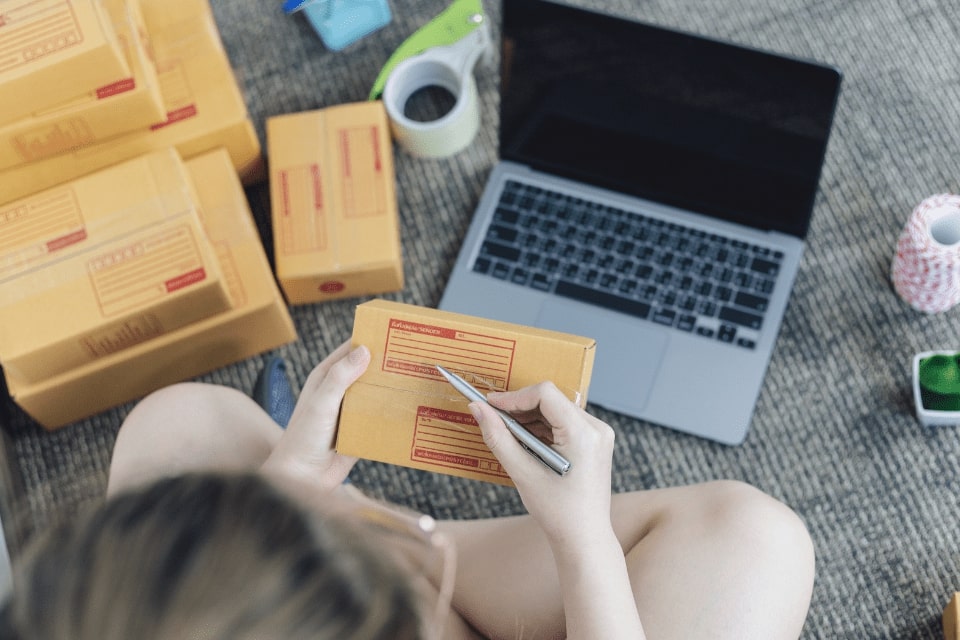 Where Do I Get Cash for Unused Toner?
You can do it right here!
We don't purchase empty and used toner cartridges, but we do buy new, unopened, unexpired toner and ink.
Check out what we buy and feel free to get in touch and let us know what you're selling.
Official Brand Recycling Programs
Many printer manufacturers offer their own recycling services, but you likely won't earn any cash this way.
However, it is one of the safest and simplest options for people who simply don't want their old toner cartridges polluting the landfills.
It's also a simple way to get rid of your empty toner cartridges if you only have a couple.
For example, HP LaserJet printer users get several recycling options for their HP and Samsung toners:
Drop off your cartridges to one of a few big store chains that support the program,
Receive free shipping labels from HP to send your cartridges via mail free of charge (make sure to pack them well),
Request pallet pick-up if you have large quantities (specifically for HP, you need more than 76 laser toner or 1,000 ink cartridges).
If selling your empty toner for cash proves difficult, check out your printer manufacturer's website to learn more about their recycling program.
If you want to recycle your HP toners for cash with Cash4Toners click here.
Recycle AND Earn? Why Not!
Recycle as much as you can – your used-up, dry toner cartridges are better off recycled than thrown in the landfill.
If you have more ideas on how to recycle old laser printer cartridges, let us know in the comments – we're sure other readers would love that too!
Further reading:
Sources

https://www.weforum.org/agenda/2021/10/2021-years-e-waste-outweigh-great-wall-of-china/
https://ewastemonitor.info/gem-2020/