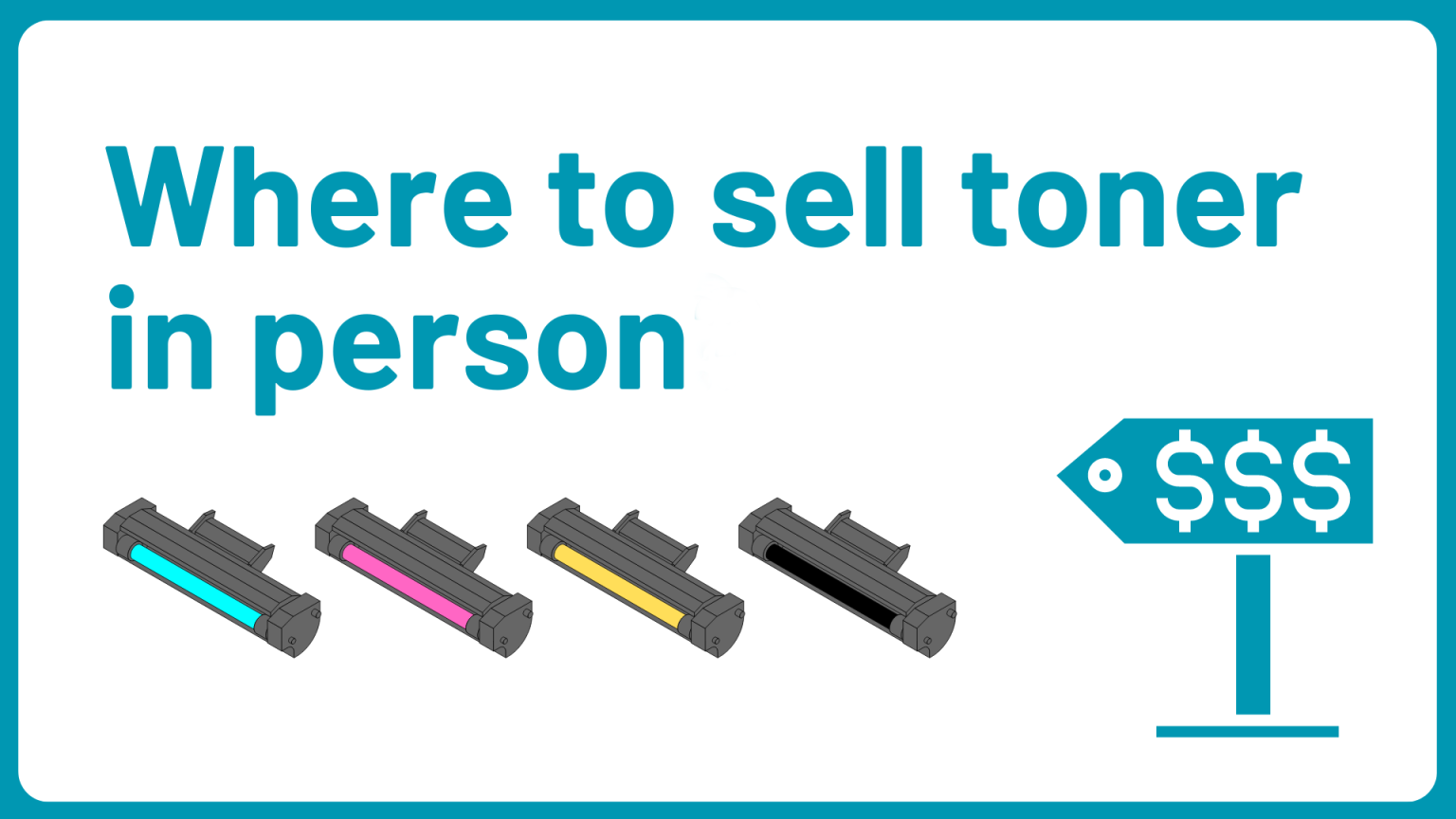 There is really only one good answer to this question — sell your toner cartridges to Cash 4 Toners!
If you're in Northern New Jersey, stop by, say hello, and bring your unused toner cartridges in for resale!
Cash4Toners
436 Commerce Lane, Ste. A
West Berlin, NJ 08091
Working hours: Mo – Fr (8 AM – 4:30 PM EST)
Cash4Toners offers face-to-face interactions with customers. However, we don't buy toner cartridges on the spot. You will need to leave them and return the next day for payment, or we can send your payment electronically.
New or Used: What Kind of Toner Cartridges Are You Selling?
Are you selling new, unopened toner cartridges or used, empty toner cartridges? Cash4Toners buys only unopened, brand-name toner. 
Most of the other toner buyers also purchase exclusively new, unopened toner. However, there are some paid recycling options for used cartridges too. Read on.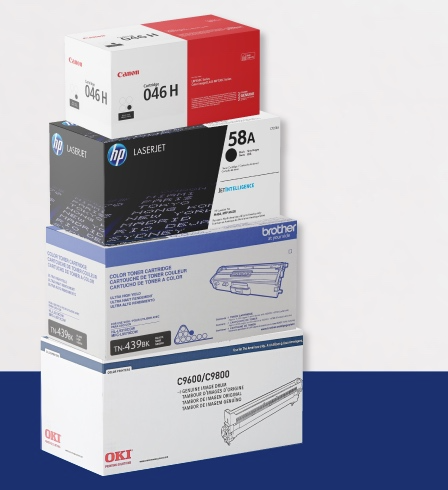 Have toner cartridges you don't need? Sell them for cash!
Where Else Can You Sell Toner Cartridges in Person?
While Cash4Toners is a top choice, if you don't reside in Northern New Jersey, there are alternative places where you can sell new and used toner cartridges in person. Consider the following options:
Office supply stores
Many office supply stores like Staples, Office Depot, or Best Buy have in-store programs that allow you to sell new and used toner cartridges. For instance, Staples offers a $2 store credit for each ink or toner cartridge recycled at their store, provided you originally purchased it from Staples. They may offer store credit or cash in exchange for your cartridges.
Electronic recycling centers
If you have a surplus of used or empty printer cartridges, consider bringing them to an electronic recycling center. Some electronic recycling centers may even offer a small payment for recycled toner cartridges. These centers specialize in the proper disposal of electronic waste, including printer cartridges. While the compensation might not be as high as at office supply stores, it's a good option if you prioritize recycling and environmental impact.
Local computer or printer stores
Contact local computer or printer stores in your area to inquire about their buyback programs for toner cartridges. They might be interested in purchasing used cartridges or can direct you to other potential buyers.
Cartridge refill stores
Certain cartridge refill stores are willing to buy new or used toner cartridges. Perform a quick search to find a cartridge refiller near your location. 
Before selling your new or used toner cartridges, it's a good idea to check with each specific location or store to confirm their policies, whether they accept your specific cartridge models and any requirements they may have regarding packaging or condition.
Got a High-Yield Cartridge? That's a Plus!
Ever wonder which cartridges are more likely to get you a good deal? High-yield options like the HP W2110X are often in demand. Businesses appreciate their reliable print quality and longevity. If you have one of these, you've got something that many buyers are looking for.
Toner Cartridge Selling Tips
When selling toner in person, it's important to:
Clean the cartridges thoroughly.
Ensure the cartridges are in good condition.
Be prepared to negotiate on price.
Following these tips, you can sell toner and ink cartridges and recoup some of your investment.