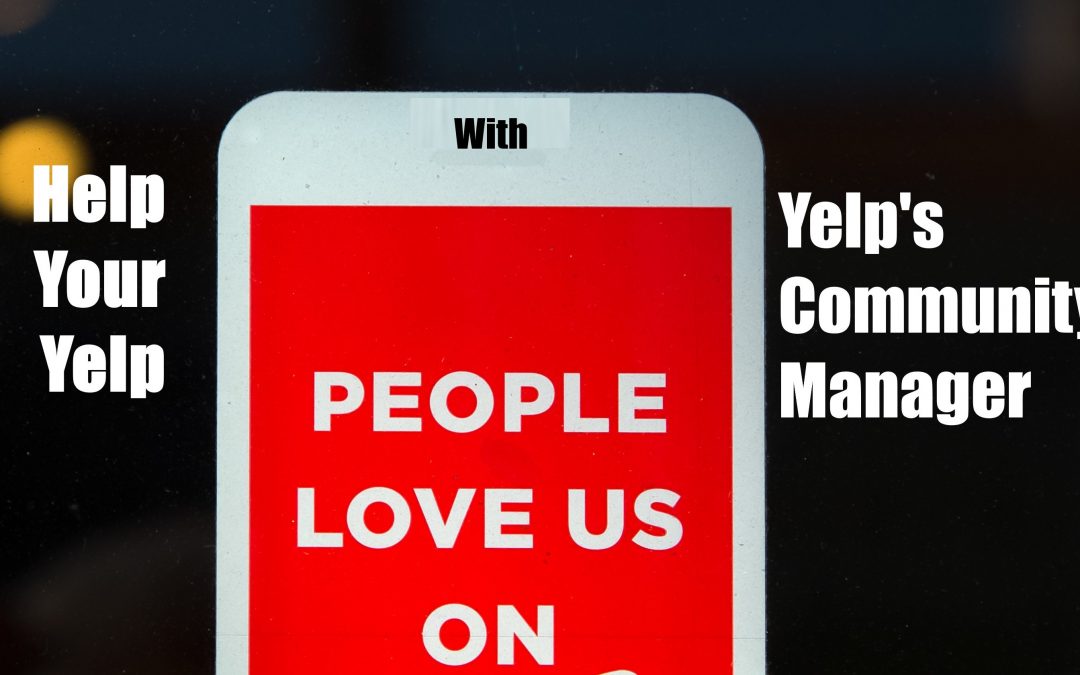 We've had our problems with Yelp here at Cash 4 Toners, and chances are, if you own a business, you've had problems too.
However, Yelp's Community Manager may have the answer to your problems!
What Is A Yelp Community Manager?
If you own a small business, Yelp can seem like a massive monster.
A Yelp Community Manager puts a friendly face on the monster, and shows you how to work with Yelp . . .and make Yelp work for you.
At a time of increasing automation, Yelp knows its bread-and-butter are the people behind the site, from shop owners to reviewers. (Ah, remember the good old days, when reviews written by professional critics appeared in newspapers? Anybody?)
Surprisingly, many business owners are unaware Yelp has local representatives, (beyond those never-ending sales calls!).
But part of Yelp's business plan involves hiring employees to be the local "face" of Yelp. 
In order to get more information, we reached out to a Yelp community manager.
"There are a lot of business owners who don't know we exist," Michael Targash, Yelp Community Manager in Reno, NV told Cash4Toners.
"They don't understand our roles, or know how to reach out with their questions. Yet we've been in those markets for many years, and we're very easy to contact." – he adds.
What Does A Yelp Community Manager Do?
A Community Manager will plan events to introduce business owners to local customers . . .and to the local Yelp Elite Squad.
"I host events ranging from multi-course chef's tastings at 5-star restaurants, to quirky art events at galleries and pinball parlors," writes Lauren Kotmel, Cleveland's Yelp Community Manager. "I handle PR, marketing, media relations, and business outreach."
Yelp community managers are the "missing link" between customers and business owners, the human face behind the software.
The Yelp Community Manager is a full-time job on the Yelp staff. Community Managers work with interns and coordinators on events, PR, and social media marketing.
What Is Yelp's Elite Squad?
The Yelp Elite Squad is made up of highly active Yelpers whom Yelp considers "role models".
Elite Squad members are identified by the Elite Squad badge on their profiles. These badges can be difficult to earn, and need to be re-applied for each year.
In order to earn a Yelp Elite badge, you have to write quality reviews, comment on other reviews, vote on site events and polls, offer quality tips, and maintain a detailed personal profile.
This means putting some serious time into Yelp, writing at least 40 reviews per year, commenting, and connecting with other Yelpers.
Members of Yelp's Elite Squad display a badge on their Yelp profiles. If you earn Elite status five years in a row, you step up to a gold badge. Ten-year Yelp Elitists earn a black badge.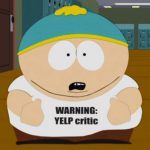 The outspoken, and often outlandish, cartoon South Park, parodied Yelp's Elite Squad in a 2015 episode entitled "You're Not Yelping".
This episode later received an Emmy nomination for Outstanding Animated Program.
What Are The Advantages Of Being An Elite Squad Member?
You feel like you're part of something special. Seriously, that seems to be the most attractive aspect for many members of the Elite Squad.
For starters, they get treated like royalty by local businesses. So this means invitations to "special events," that often result in a goody bag stuffed with free samples.
Furthermore, Elite Squad members get to "meet nice people," and report a feeling of "giving back to the community" when they review local businesses.
Also, from what we can tell, Elite reviews don't get filtered out by Yelp's Automated Review Filter. If a member of Yelp's Elite Squad reviews your business, that review will get posted.
What's The Difference Between Yelp's Elite Squad And A Yelp Community Coordinator?
Only top-level Yelp reviewers make the Elite Squad. Squad members receive no pay for their work. (Except for the occasional swag bag.)
However, Yelp hires part-time Community Interns, Community Coordinators, and Community Ambassadors to act as the local eyes and ears of Yelp.
Yelp Interns and Coordinators help develop local marketing events, from meet-and-greets, to guerilla marketing campaigns.
In addition to hosting events and co-managing social accounts, Yelp Interns, Coordinators, and Ambassadors also help connect Elite Squad members with local businesses.
How Do I Connect With My Yelp Community Manager?
"The solution lies in social media." Michael Tragash explains. "Each city has social handles on Instagram, Twitter and Facebook managed by their local Community Manager."
"If business owners ever have a question, that's a great place to start. There are certain things we can help with, but there are others that are out of our control. We've seen a lot over our time with Yelp, and are never short on suggestions or advice."
An effective Community Manager like Tragash can even change the opinion of staunch Yelp critics.
"The number of late night tearful phone calls I get from business owners has drastically reduced," says social media marketer Adryenn Ashley, founder of the blog Yelp-sucks.com, "Unlike some community managers in other markets, Michael listens and makes improvements."
The Yelp Automated Review Filter
Yelp uses automated recommendation software to weed out unreliable reviews.
When it comes to the Recommendation Software, it's important to keep in mind, Yelp's goal of providing consumers with the most useful and reliable content available.
In fact, industry consensus and studies have shown that Yelp is one of the most aggressive and successful at identifying and weeding out unreliable reviews.
While some businesses claim they've been hurt by Yelp's review filter, net blogger Nick H. in Seattle believes the filter serves a valuable purpose.
"Understand, filtering protects your business too — from unscrupulous competitors or disgruntled customers/employees with a grudge," Nick H. writes. "Frankly, I don't pay attention to good reviews from unestablished reviewers, so I'm glad Yelp filters them. Someone with a picture, profile, and a dozen reviews under their belt is far more useful than an anonymous person."
The value of Yelp's automated review filter becomes apparent when you look at unfiltered review sites.
Podcasters are getting swamped with negative reviews on Apple Podcasts from angry, vindictive fans, and they have nowhere to turn.
Podcasters lack the protection a service like Yelp would offer when combating fake reviews.
Yelp swears it no longer (or never did) manipulate customer reviews in exchange for advertising buys. However, rumors persist.
The situation could reach critical mass later this year when an independent documentary about Yelp called "Billion Dollar Bully" is slated to debut.
The film accuses Yelp of shakedown tactics, threatening businesses with bad reviews unless they bought Yelp advertising.
The Ninth U.S. Circuit Court of Appeals saw the situation differently, clearing Yelp of all extortion charges in September 2014.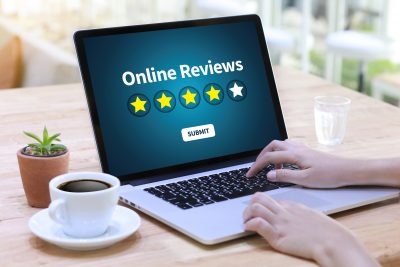 This recent Search Engine Land article sums up Yelp's recommendation software nicely.
The Future Of Yelp
Adryenn Ashley sees the power of Yelp diminishing in the near future as other social media platforms focus more on unbiased, unfiltered customer reviews.
"When one of the five or so other platforms start to get traction, we will see Yelp diminish in authority," Ashley says. "The only reason they haven't tanked already is they secured a tie-in with Apple Maps.
This may be the case. In November 2018 Yelp revealed the review site is struggling to attract and retain advertisers, resulting in a 30-percent stock plunge.
Other platforms, like Google's Local Guides program have also established a tiered system to encourage frequent reviewers.
Google reviewers earn points for each successful review, and work their way up a five-level system.
Level 4 Local Guides earn free Google Drive storage for a year, while Level 5 guides get access to early product testing events, and an invite to Google's Local Guides Level 5 summit.
Can Google reviews challenge Yelp's dominance in the market? Only time, and a few quality reviews, will tell.