School is a drag, but a perky printer can liven up any student workspace!
As 2020 fades into the sunset, let's look ahead to the best printers for students in 2021.
Do You Even Need A Printer For School?
Many students can probably get away without one.
Most colleges and universities have facilities on campus where you can print for free or at a reduced fee.
On top of that, many college assignments are completed digitally with no need for printing.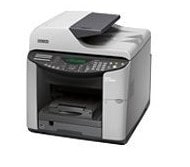 Many educational facilities give students a copy budget which they can use to cover print costs over the course of the school term.
A recent study at Radford University found its students printed an average of 700 pages per year (though nursing students printed significantly more than average—between 1,500 and 3,000 pages per year).
Law students at the University of Michigan are allocated 800 printed pages per semester…and charged for any pages exceeding the annual limit.
So, do students even need printers at college?
Check the printing/copying policy at your school. If you can print on-site for free, save yourself the expense of buying a new printer.
If students are responsible for paying for their own prints and copies — or if you've got a kid in nursing school — it's probably worthwhile buying your own printer.
Keep an eye out for deals when shopping for the best printer for students.
Careful Considerations
When you're shopping for a student printer, you need something small, easy, and dependable.
The lower the price, the better, but you don't want to give up too many useful features.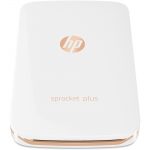 Ink vs. Laser
Laser. Always. Until you die, bro! Unless you're looking to save some money and space.
Then an inkjet might be a better bet when you're shopping for the best printer for students.
Below is our list of the best student printers to look for in 2021.
Best Inexpensive Inkjet Printers For Students
Canon
You can't go wrong with Canon's line of Pixma printers.
They're affordable workhorses designed to meet the needs of small offices and student dorm rooms alike.
PIXMA All-in-Ones offer wireless setup and cloud printing, as well as the ability to copy and scan.
With a price tag of around $90 you'd be hard-pressed to find a better student printer than the Canon Pixma TR8520 . . . except, perhaps, for the Canon PIXMA MG3620 All-in-One which sells for around $45.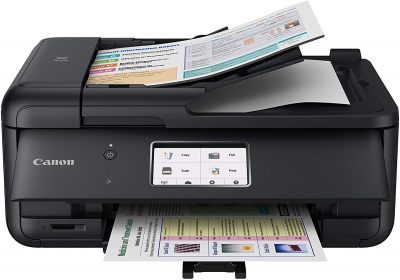 Brother
The Brother MFC-J491DW All-in-One inkjet sells for about $80 and has earned high marks as a reliable multifunction machine.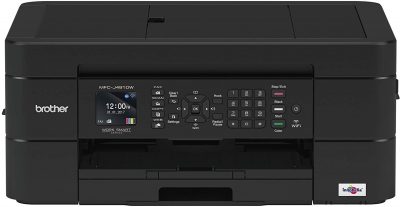 HP
The HP OfficeJet 5255 All-in-One and the HP ENVY 5055 All-in-One are both solid workhorses for a retail price of $80.
The two printers are virtually identical in terms of specs and speed, through the OfficeJet 5255 offers fax capabilities on top of printing, copying and scanning, while the ENVY 5055 does not. (Do students still fax stuff? Did they ever? The OfficeJet 5255 has it if you need it.)
The HP DeskJet 3755 All-in-One is made for college dorms.
It's small (HP calls it the world's smallest all-in-one), it's inexpensive ($60 retail), and it's packed with features (like built-in WiFi and mobile printing).
The DeskJet 3755 isn't going to win any speed tests, topping out at 8 pages-per-minute in black-and-white, and 5 pages-per-minute color, but it gets jobs done.
Plus, at 60 bucks, it won't break the bank or your heart if the DeskJet 3755 falls victim to some unforeseen college dorm room catastrophe.
Hey, only got two Jacksons to rub together?
Get your hands on an HP Deskjet 1112 Compact Printer. Reliable, color HP prints for $40? Can't beat that!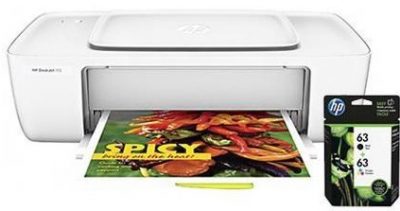 Laser For the Win!
Samsung
We're all about laser printers here at Toner Buzz. (That's why we're not called "Ink Buzz.").
Laser printers offer better print quality and lower cost-per-page than inkjets.
The problem is that color laser printers used to cost much more than inkjets.
But manufacturers like Samsung are closing the gap with its Color Xpress line of laser printers.
Priced between $100 – $150, Samsung Xpress Color laser printers are diminutive powerhouses that should last four years of college and beyond.
Don't forget to buy your hard-working student some replacement toner every once in a while. Toner cartridges last much longer than ink cartridges, but they're expensive!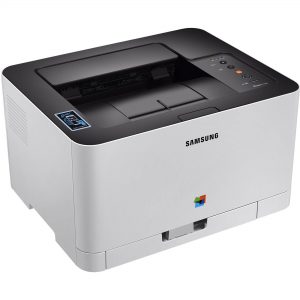 Xerox
The Xerox name is synonymous with printing and copying.
The Xerox Phaser 6022 wireless color printer might be the first Xerox laser printer priced for students on a budget.
Selling for around $150, the Phaser 6022 prints up to 18 pages-per-minute in both black-and-white and color, and includes built-in WiFi and WiFi Direct connectivity.
Set your (Xerox) Phaser to stunning back-to-school bargains!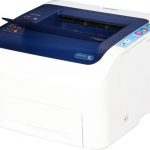 Brother
Not to be outdone on the compact color laser printer front, the Brother HL-L3230cdw comes in with a price tag of under $200.
The HL-L3230cdw offers advanced features like wireless and duplex printing, as well as print speeds up to 25 pages-per-minute, and a term paper-busting 250-page paper tray.
Brother is affordable color laser printing done right. If you don't need the ability to print color, try a Brother HL-L2300D monochrome laser for around $80.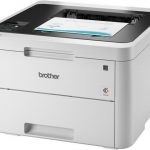 Ricoh
Ricoh printers are priced out of the range of most students.
The least expensive Ricoh model we found was the Ricoh GX3000SF Color multifunction inkjet printer for around $200.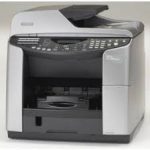 Lexmark
Similarly, Lexmark Printers are also priced too high for most student budgets.
The exception, however, seems to be the Lexmark B2338dw Monochrome Laser Printer which can be found for as low as $115, and the Lexmark C2425DW Color Laser Printer which sells for around $170.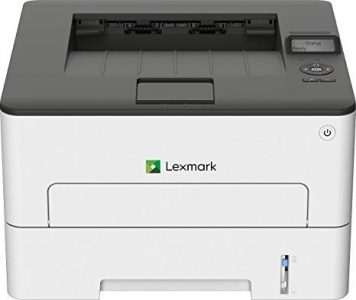 Epson
Epson users swear by their Workforce printers. (We owned one and just swore at it.)
Epson Workforce printers are multifunction inkjets that sell for around $100 and are prone to clogged printheads. Avoid.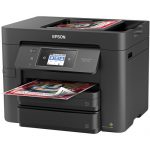 Best Student Printers For Chromebook
Are you (or do you support) a student working on a Chromebook?
These powerful-yet-inexpensive laptops have revolutionized the way students work.
We made a list earlier this year of the best chromebook compatible printers . . . any of these machines will also work great for students!
Further reading: