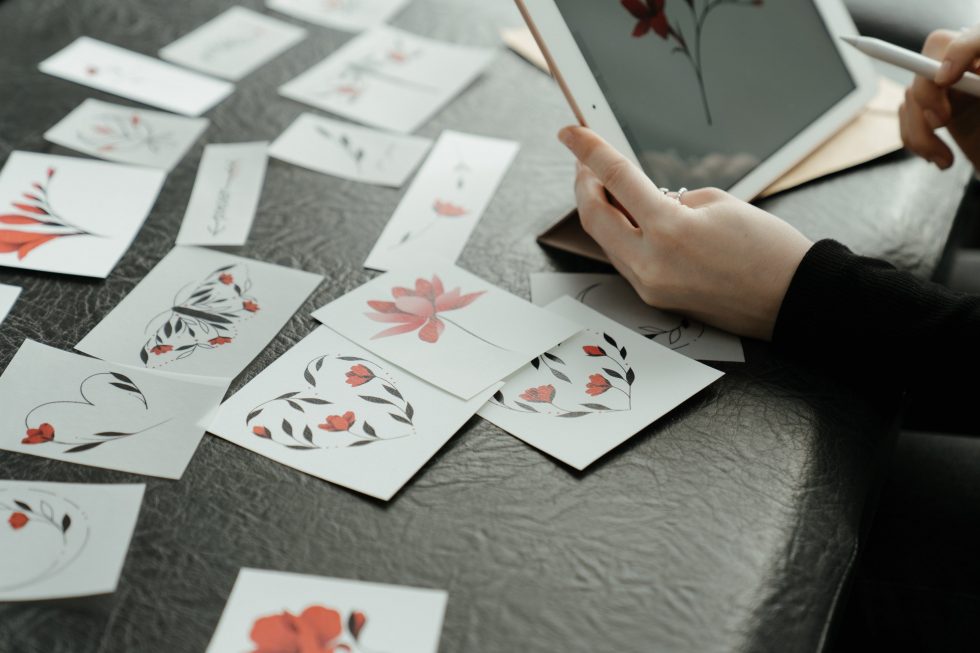 So you want to print stickers! Good for you!
What would you like to do? Hang custom photos in your school locker?
Decorate an envelope? Make your fridge the coolest fridge in town?
We'll show you how to make all kinds of stickers in a few simple steps.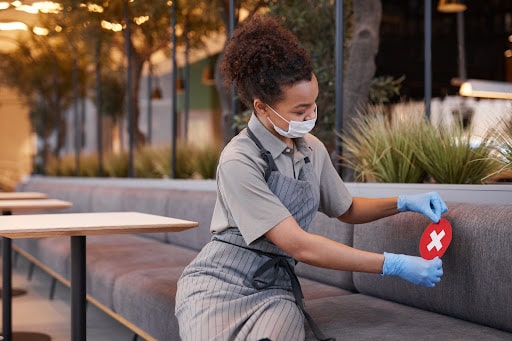 Whatever the reason, learning how to print stickers by yourself is great fun.
Making stickers lets you show off your creative side and stand out from the crowd instead of buying boring premade ones.
In this blog we'll discuss:
Everything you'll need to make homemade stickers
The different paper available to print stickers at home
Options for the best printer for stickers
And some helpful tips when learning how to print stickers
What You Need To Make Homemade Stickers
Making homemade stickers requires the following:
A computer with software that lets you design or import images for printing (you can even print stickers at home using Microsoft Word)
Suitable sticker or label paper to fit your needs
A compatible printer for stickers that gives great results
A steady hand and a pair of scissors
These are just the basics. As you get more into making stickers at home, you will likely want to add more to the list.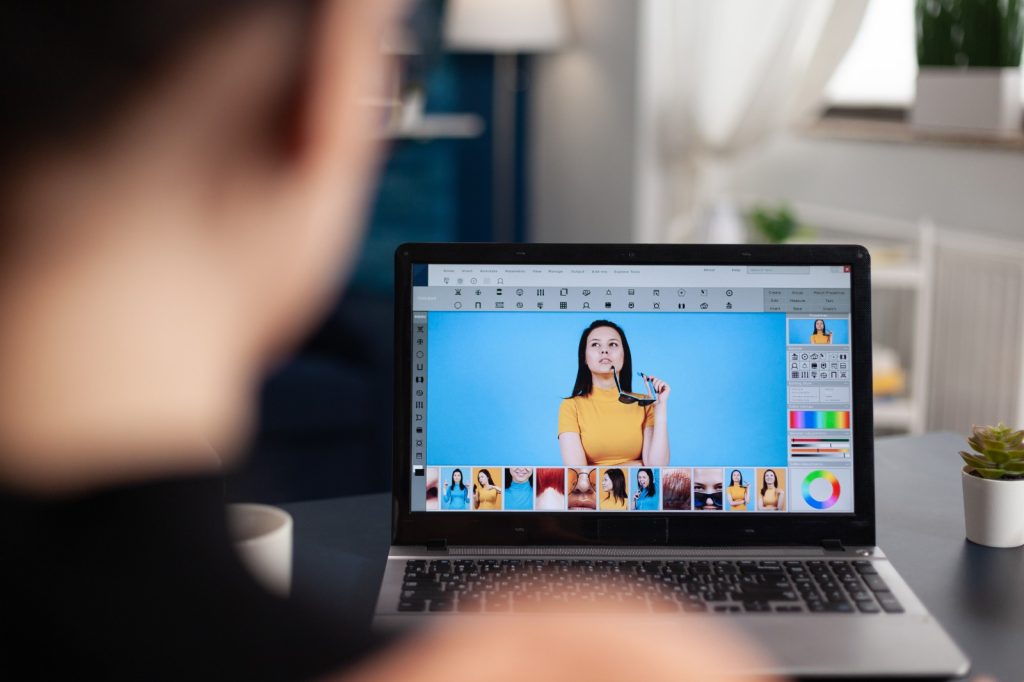 These are just the basics. As you get more into making stickers at home, you will likely want to add more to the list.
For example, many people like to laminate their stickers, protecting them from liquids or direct sunlight.
You can also make stickers with cricut machines to cut out designs that require extra accuracy.
Finding the Right Paper for your DIY stickers
Paper for stickers is really two sheets of paper.
The front sheet comes with an adhesive backing that is easily peeled off from the paper behind and sticks wherever you choose.
There are plenty of options for DIY sticker paper out there.
The most significant factors to consider when choosing are:
Paper vs. Vinyl
DIY sticker paper generally comes as either paper or vinyl, and there are pros and cons to each depending on your preference.
Sticker paper is cheaper, permanent (will tear if removed and leave an adhesive residue), and less weatherproof, although you can "laminate" the sticker paper for extra protection.
This is the process of sealing your stickers using a clear laminate sheet.
Printable vinyl is more expensive, can generally be peeled and reused, and is more resistant to weather (water and sunlight), so better suited to outdoor use.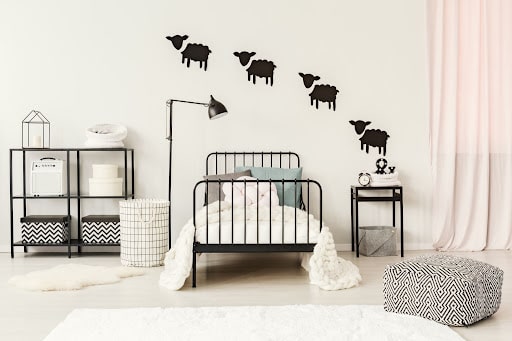 Pre-cut Paper for Stickers
To make cutting your stickers easier, you can purchase pre-cut paper in a range of standard shapes (round, oval, square, etc.).
Cutting your homemade stickers from whole sheets can be difficult depending on the shape you are going for and how good you are with scissors.
Inkjet vs. Laser
A common debate when it comes to printers is whether to print with ink or toner.
Inkjet printers use cartridges with liquid ink and offer better quality prints.
In contrast laser printers use toner, a dry powder, that lasts longer and delivers a cheaper cost per page.
Making stickers at home is possible with both inkjet and laser printers.
However, it is vitally important to check you have the correct paper to match your printer type.
The extra heat during the process of applying toner to the page in laser printers can cause the adhesive on inkjet sticker paper to melt, causing irreparable damage to your machine.
Paper Finish
You can get paper for stickers with either a glossy or matte finish.
Glossy finishes have a shiny surface and make the colors look more vibrant.
Matte finishes look like standard paper and allow you to write on the sticker without smudging.
Glossy sticker paper is generally more expensive compared to matte.
Transparent paper
Transparent or clear sticker paper gives a see-through background making the surface behind your sticker visible.
Sticker Printers – What to Look For
As we mentioned before, you can print stickers at home using both inkjet and laser printers, as long as you double-check you have the corresponding paper.
Generally speaking, the best printers for stickers are inkjet models. 
This is because they offer higher print resolution and image quality.
However, one advantage laser printers have is the ability to print white toner onto a dark background.
The best printer for stickers made at home should have at least 1200 dpi print resolution.
For standard use, a four-color cartridge inkjet printer will suffice; however, if you want striking stickers with a wider range of color tones, you may want to consider a six or eight cartridge model.
Best Printer for Stickers – Epson Surecolor P600
The Epson Surecolor P600 offers some of the best quality images you can get from an inkjet printer and is sure to help you create amazing and professional-looking stickers.
It uses Epson's UltraChrome eight-color pigment-based ink delivery system to give printouts excellent resolution, detail, and a wide range of color tones.
The P600 is also compatible with different paper sizes up to 13" x 19".
While the P600 isn't cheap, it delivers the best quality DIY stickers around, irrespective of vinyl vs. paper, finish, or shape.
The P600 is the best printer for stickers available outside of professional operations.
Best Printer for Vinyl Stickers – Canon IP8720
The Canon IP8720 is a cheaper option, fantastic at printing all kinds of homemade stickers.
However, where the IP8720 really stands out is producing vinyl stickers that stand the test of time with little to no fading.
The six-color ink system gives your stickers accurate and rich colors.
In addition, the IP8720 makes borderless high-resolution printouts up to 13" by 19" inches.
The best printer for vinyl stickers at its price, the IP8720 is a truly impressive machine you won't have to break the bank to own.
Best Printer for Stickers on a Budget – Brother MFC-J497DW
Just getting started and looking for something at a lower price point, look no further than the Brother MFC-J497DW.
The best printer for stickers at a price most people can afford, the MFC-J497DW is ideal for beginners looking to get into arts and crafts.
With an advanced five-color ink system, the multi-function unit (includes scanner and copier) still provides high accuracy, brightness, and color saturation.
Even though the machine uses dye-based, the homemade stickers you'll produce won't fade quickly.
Hands down the best printer for stickers at its price point, the MFC-J497DW lets everyone learn how to print stickers at home.
How To Print Stickers at Home
Designing
You can use a range of software to design your homemade stickers.
Perhaps you want to import an image found online and just need software that lets you write text and add images, Microsoft Word will work just fine.
If you're making something from scratch, you can use whatever image editing software you are familiar with to design your stickers. Our top 3 suggestions:
GIMP – An open-source photo editing software, GIMP has a wide range of tools to play with, without spending a penny. Plus, it comes with a customizable interface, lots of free plugins, and can be installed straight onto your PC.
Paint.NET – Originally designed as a replacement to MS Paint, Paint.net has become a simple and easy to use photo editing tool. The free software comes with an intuitive interface that reduces the learning curve, great for beginners.
Photoshop Express – Adobe's free version of Photoshop is available online and on mobile. While this stripped down version doesn't offer all the features of the paid version, it has plenty of image editing tools to get you designing and printing your own stickers in no time.
When printing multiple stickers on a single sheet, remember you will also have to cut them out and may wish to leave extra space.
Printing
Again we can not stress enough how important it is to check you have the correct sticker paper (inkjet or laser) for the type of printer you have.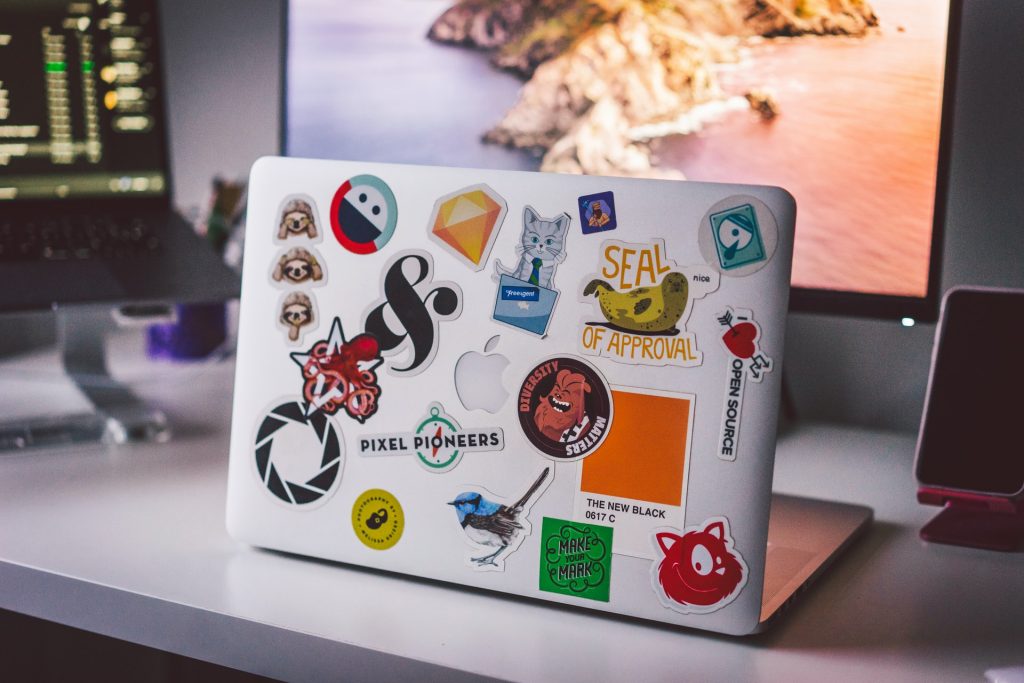 The 2nd most important thing to remember when learning how to print stickers is that the paper is thicker than regular paper (see cardstock printing).
Therefore load the sticker paper into your machine one sheet at a time and use a single-page feeder if available.
If unsure it is worth running a test print with regular paper to double-check how to load the sticker paper such that you print on the correct side (non-adhesive).
The correct setting to use will depend on the model of printer you have, and you should check the documentation to see if there is a specific setting for printing stickers. For example, the best HP printer setting for sticker paper is "Labels".
If in doubt, we recommend you select the setting with the best print quality available.
Cutting
Once you've printed your stickers and the ink is dry, they are ready for cutting.
As long as you have a steady hand and the shape isn't too complicated, there shouldn't be a problem using a good old pair of scissors.
However, many people like to print then cut stickers using a cricut machine, especially when making high volumes.
Summary
Learning how to print stickers is great for home crafts and customizing your belongings or businesses looking to market themselves or label their workspace and equipment.
While there is a lot to learn, the actual process is simple as long as you find the right paper and a compatible printer to match your needs.
Good luck. I hope it sticks, and you will be printing homemade stickers for years to come.
Further reading: